Cultural traditions  and Antique textiles of my  home town, Kolkata have always been an inspiration for me.I firmly believe that  clothes should just be an extension of an individual's understanding.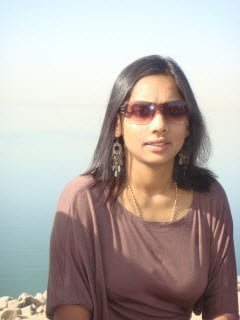 Fashion includes everything from unusual fabrics, texturing and detailing, fusion of styles  with gorgeous embellishments.Personally I like to use  a vibrant colour palette to make the feeling of going back to the prehistoric and medieval ages. All products of my  label "BRIJ" are exclusively hand-crafted by skilled artisans of India and minor variations in the pattern are a proof of its authenticity. While designing It becomes very important to focus on feasibility along with simplicity. 
Art and Craft ahs been my hobby since I was a child.Fashion became an interest gradually and I was determined to let my mind free in this field.After completing my schooling from La Martiniere,Kolkata I joint NIFT,Kolkata to pursue my graduation in the field I loved-Fashion.I specialized in Knitwear Design but as all these fields of art are co-related I did not let anything restrict my desires.Working on graphics,painting,doodling and designing are the things I do the entire day to keep myself occupied.My label Brij was launched in October in Chennai and  that's what keeps me occupied most of the time now.
I am Kriti Baldawa Rathi,a person who loves to go wild with her imagination as this is one thing which enables my heart to express its feeling.