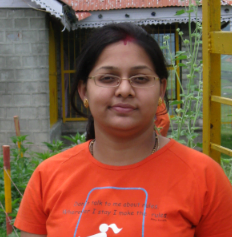 India is a country rich in values , culture and beauty beyond the imagination and perception of an individual. Not only me, but every individual will definetly feel great and proud to be an Indian.  Through words and images I want to take the readers to a spell bound journey of Indian and writing is one of the best weapon to start with.
A cacncerian and bought up in Kolkata, a marwari girl turned into bengali, I am Nidhi Paul to play my role @ Technospot.IN to bring Indian culture and my thoughts together to give you the best India has and what we can learn from Indian Culture.
I had been working in banking sector and Insurance since 4 years and have deep interest in Indian Culture, Ethnics, Thoughts, Food and much more.  
Thanks for reading about me and Hope to hear you in comments, email and more interactions.