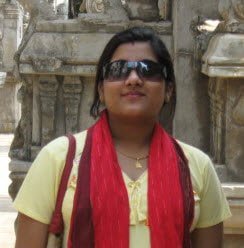 Travelling India and maps had always been my passion.  Many people do look forward for a hands on guide when before even planning to go there and on Technospot.IN I am bringing the magic of travel of what I have experienced by going to places. 
 Though it is not a big deal to look for travel ideas and maps but a hands on review always stnad out. However You shoudl also look at raw facts which can vary in even hands on review.
In fact even I review with facts once I get back to get the exact figures which makes sure that anything missed on tour doesn't get missed when it comes to writing.
I am Shweta., A housewife who loves to talk about Maps, Travel and Yes India is one place where you can find more things than any where else. Keep reading us and enjoy exploring India on a different wheel.