Revlon, Elle 18, L'Oreal, Streetwear, Lakme, Maybellin etc. – yes all these name remind you of your favorite lipstick brands which you are using and planning to buy some new shades. Even i do prefer Revlon and Elle 18. But the latest report by Consumer Education and Research Society (CERS), Ahmedabad has alerted me. The toxic chemical content, lead is higher than the permissible rate in in few brands of lipsticks as reported by the consumer magazine CERS.
As per the report –
"CERS tested 43 varieties of lipsticks covering 19 brands and three varieties of lip gloss from three brands, which had detectable levels of lead content. The lead content in Maybelline 09 Water shine Liquid Diamond lip-gloss recorded the highest lead level among lip-glosses with 12ppm."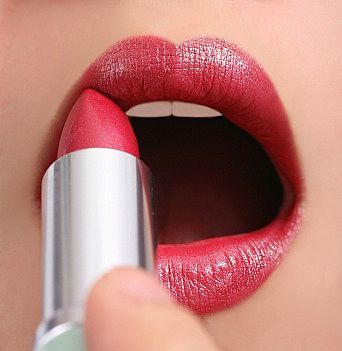 The level of lead in a lipstick can only be measured in laboratory. On an average a woman digest 2 kgs of lipstick in her life time. The intake of the harmful chemical in the lipstick, lead, over time affects the woman. It might lead to problems in learning, language and behavioural. At the pregnancy state the intake of this chemical easily crosses the placenta and enters the fetal brain. This further affects in the development of the child.
We all are almost not aware of the above fact. If the child shows any sign of abnormality, we generally say it's because of gene problem. But there could also be some other reason.
We blindly rely on the branded products and use them confidently. But the research by CERS has revealed another truth.  The labeling part which is mandatory was missing. Even batch number, license number was not printed. Almost 90 per cent of the lipsticks where not carrying the expiry date which is really very important for each buyer to see before buying anything. How ignorant we are that we hardly look for the mentioned lists before paying to the retailer.
"JAGO GRAHAK JAGO"
CERS RECOMMENDATION TO BIS (BUREAU OF INDIAN STANDARDS)
Prohibition of colours used in cosmetics to contain lead.
Limit of lead in colours to lower down from 20ppm to 0ppm in cosmetics.
List of ingredients to be printed on the product.
Display of the maximum retail price, date of manufacture and expiry on products below the pack size of 10 gm/10 ml.
Courtesy – Business Standard