Remember Amitabh Bachchan in Yaarana (1981), performing to the tunes of 'Saraa Zamaana..Haseeno ka Deewana..',  with small light bulbs all around his dress. Yes those were light bulbs, LEDs were not in trend at that time, and Amitabh had a switch of these lights bulbs in his hand, and these bulbs were using live electricity wires. If somehow you too want something of this sort, i.e. lights flashing on your dress, you can get one for you. LED T-shirts are here, they have LEDs, which are battery operated.
I tried finding out the resources for it, but could come up with just two resources –
XTees is offering 12 LED T-shirts in their LED T-shirt section, these LEDs flash on the tunes of beats being played around you, imagine yourself in a noisy Discotheque, or you can have a look the videos of these T-shirts on the LED T-shirt category page, and order them online, you can make a selection from 12 available options.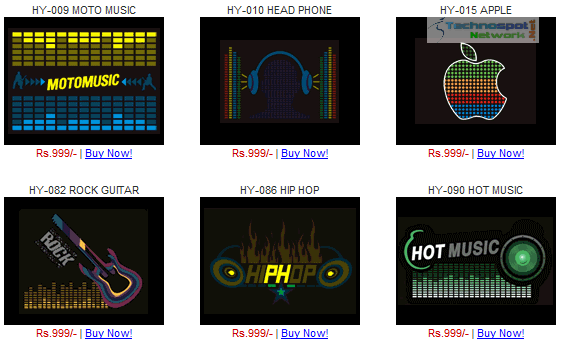 Another resource to buy a Flashing LED T-shirt, these too flash on the tunes of music around you, here you can find 4 options.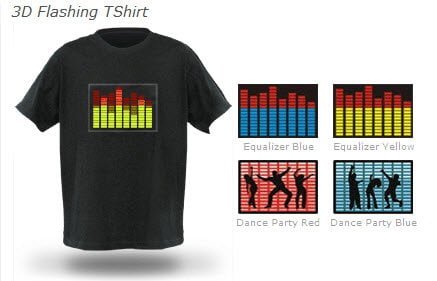 So, go ahead and grab one, if this concept of Flashing LED T-shirts mesmerized you at all.