November 14th, birth anniversary of Pandit Jawaharlal Nehru is also celebrated as Children's Day. Nehru loved children and red roses immensely. He compared the buds of roses with the children, soft and tender. Both need special care and affection to grow. Nehru believed that children are our country. They need to boost up and motivate towards excellence. The President, Smt. Pratibha Devisingh Patil and the 11th President, Dr. A.P.J. Abdul Kalam to believe in the proper handling of the children. Let's learn a bit about Children's Day and their Rights under the Constitution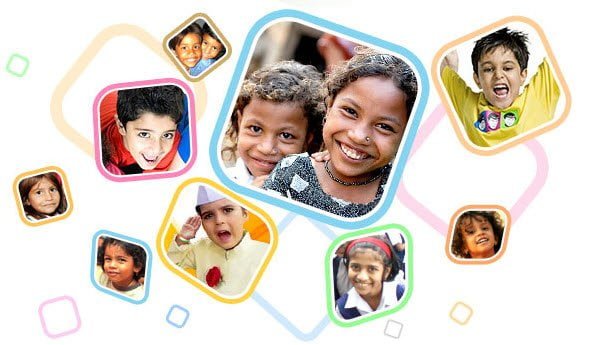 Children's Day and their Rights under the Constitution
We all speak about the rights of children and, especially on this date, feel our responsibility towards children. But how many of us very truly know the rights that our constitution has granted to the children. Let's have a look :
Children's Rights under the Constitution:
Article 15(3): Empowers the State to make special provisions for children and women
Article 21A: Obligates the State to provides for free and compulsory education for children between the age of 6 to 14 years
Article 24: Prohibits employment to children
Article 39(e): Obligates the State to safeguard the health of children
Article 39(f): Obligates the State to protect opportunities for children to grow with dignity.
All these rights, more or less, speak about the prohibition of child labor, encourage child education, and protect each child as they are our future. Recently HRD took the initiative to assign UID for every child in rural and urban areas so that the benefits that is passed through Child Related Programs can be appropriately passed and managed.
Children's Rights under the Constitution
Educational Schemes for Children
National Commission for Protection of Child Rights (NCPCR)
Child Labour (Prohibition & Regulation) Act, 1986
International Programme on the Elimination of Child Labour (IPEC)
You can read this PDF here on this topic.
But do we understand them, Right?
But these rights as encrypted in constitutional books have been saved there only. Very few of us have realized or rather understood its meaning. We often see children begging on roads and streets or pulling rickshaws or working at many of our homes or as daily wage labors, but we hardly raise our voice. We need to speak out and fight for a better India and stop exploiting these innocent flowers.
Bal Bhavan :
Chacha Nehru was the brain behind the idea of Bal Bhavan. Here the mode of teaching is different from what the modern method goes with. In Bal Bhavan, children are taught in more informal ways. There is no mental strain, and they are engaged in activities that will help in gaining motivation, self-confidence, and build up an attitude.
Universal Children's Day :
'UNIVERSAL CHILDREN'S DAY' is celebrated on 20th November every year. There are various reasons for that. On this day in 1959, the United Nations General Assembly also adopted "the Declaration of the Rights of the Child." In 1989 on the very same day, the "Convention on the Rights of the Child (CRC)" was signed.