There is good news for the lover of Football. Now, you can enjoy your favourite matches of FIFA WORLD CUP 2010 on Espn 3D. According to the FIFA director of Tv, Niclas Ericson said " We wanted to make sure the key matches would be in the production schedule.
The first ever World Cup match broadcast in 3-D will be the opening game between South Africa and Mexico at Soccer City"  Four more of the 10 World Cup venues will take part in the venture: Ellis Park in Johannesburg, Cape Town, Durban and Port Elizabeth.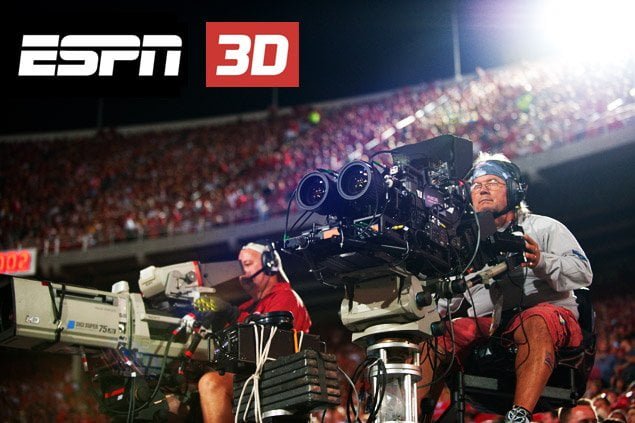 While people in world are busy tracking FiFa on iPad and BlackBerry, Sony has developed a specialized 3-D image processing device, the MPE-200 that will help correct any image differences between the two cameras. Sony Corp is an official sponsor of the World Cup and partner with ESPN 3-D, will be supplying cameras to film the 3-D sports coverage.  ( More details on Engadget )
Sir Howard String, chairman, ceo and president of Sony Corporation said–
3D VIEWERS AROUND THE WORLD WILL FEEL AS THEY ARE INSIDE THE STADIUM IN SOUTH AFRICA WATCHING THE GAMES.

 3D filming will occur at five of the 10 World Cup stadiums: Soccer City and Ellis Park in Johannesburg, as well as venues in Durban, Cape Town and Port Elizabeth. All told, FIFA and Sony are teaming on 25 3D matches, as the world's most popular sporting event takes place in Africa for the first time.

 Indian viewers are not likely to enjoy the broadcasting of FIFA world cup matches in 3D technology and  might to see it in the theatres.  According to Sony,  only people living or people willing to travel to Berlin, London, Mexico City, Paris, Rio De Janeiro, Rome and Sydney would be able to experience the 3D telecast.
What makes me think here that Cricket is more famous in Indian than Fifa and if the Next IPL or any of the world cup can be broadcasted in 3D into India, it's going to be major fun.