Internet Explorer 9 (IE 9) was launched recently, several new features, like Jumplist menus etc. Also Internet Explorer 9 was launched in several other languages. I downloaded and installed IE 9 in Hindi, and if you ask me, it is a great browser if you are looking forward towards a Hindi Interface in your Browser.
Here are some of the snapshots of the IE 9 Hindi version, have a look.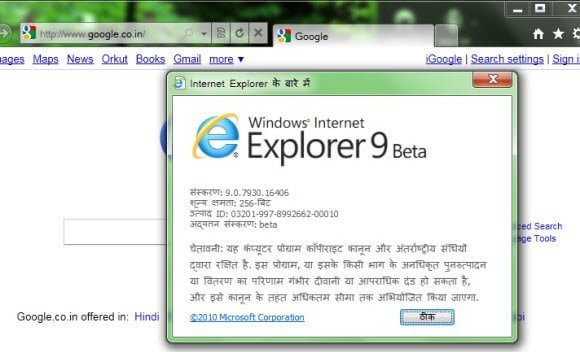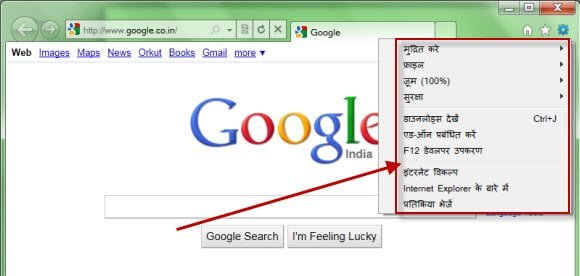 To install the IE 9 in some other language, you will first have to install Language Pack for the particular Language and in case of unavailability on Language Pack you will have to choose the Language Interface Packs.
Looks good isn't it? So, if you are interested in Hindi interface for your browser, go ahead and grab it now.
Download Internet Explorer 9 in Hindi or in any other language.