Delhi Police recently launched their Juvenile justice website to make people aware of Juvenile Rights in India. It is an initiative to create awareness of Juvenile Rights. It can be said that the site is of great help in dealing with cases of missing children faster, and at the same time will provide information on all aspects of juvenile justice and rights. This website also has details about organizations working for juveniles, the laws applicable to them and also has interactive chatrooms. It is not restricted to Children, though. The unit is now the Special Police Unit for Women and Children (SPUWAC). It is a particular unit of Delhi Police, which aims to safeguard the rights of women and children in the Capital.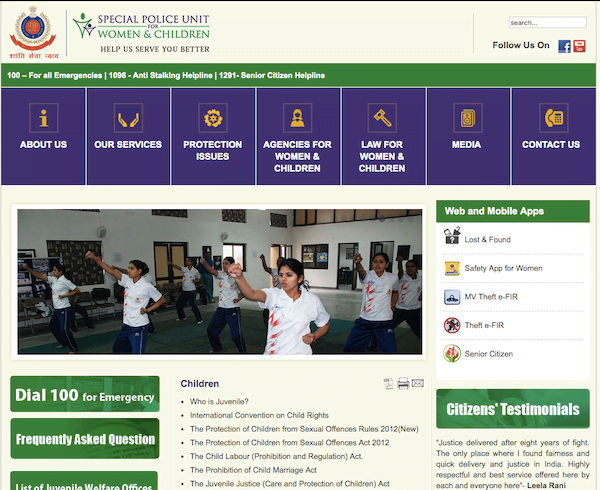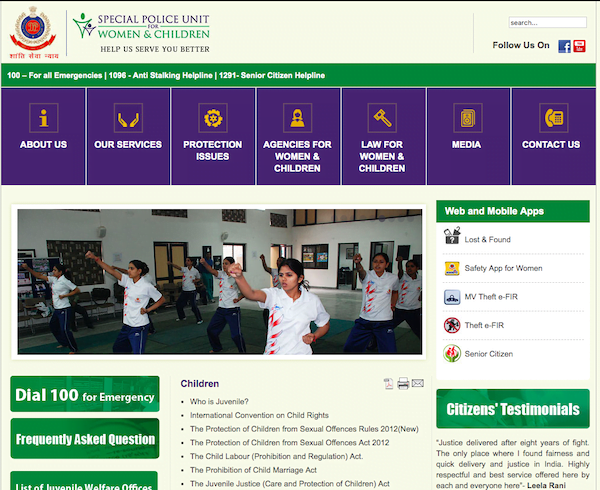 What is the definition of Juvenile Rights
It is the section of Law which deals with actions, and wellness of a person who is not yet adults, i.e., below the age of 18. They are not considered old enough to held responsible for criminal acts. It also makes sure to follow Juvenile constitutional rights, which applies to every Indian citizen.
Definitions of Juvenile/Child under various national legislation
Children/Juveniles need care and protection (CCNP)
Juvenile Rights
Definitions of Juvenile/Child under various national legislation
Child Labor (Prohibition and Regulation) Act, 1986 applicable when a person who has not completed the age of 14 years.
Child Marriage Restraint Act, 1929 applicable if a male, has not completed twenty-one years of age, and if a female, has not completed eighteen years of age.
Immoral Traffic (Prevention) Act, 1956 is applicable when a person has not completed the age of sixteen years.
Children/Juveniles need care and protection (CCNP)
According to Section 2 (d) of the Juvenile Justice Act, a child in needs of care and protection means when a child who is found under certain situations which include:
Without any home or settled place of abode and any ostensible means of subsistence.
They are found begging or who is either a street child or a working child.
Resides with a person, whether a guardian of the child or not, and such a person has threatened to kill or injure the child or abused
Mentally or physically challenged or children suffering from terminal or incurable disease, having no one to support or look after.
Parent or guardian is unfit or incapacitated to exercise control over the child.
Does not have parents, and no one is willing to take care of or whose parents have abandoned him or who is missing or run away the child and whose parents cannot be found after reasonable inquiry.
They are grossly abused, tortured, or exploited for sexual abuse or illegal acts.
Vulnerable and is likely to be inducted into drug abuse or trafficking.
Likely to be abused for criminal gain.
Victim of any armed conflict civil commotion or natural calamity.
Get aware of Juvenile Rights
Browsing this website is an excellent way to educate yourself on Juvenile Rights, there is a lot of information about the same. You can also raise a voice against crime, by reporting it through this website.
Here is the list of objectives:
Immediate intervention and assistance to children in crisis.
Intervention and assistance in cases of children in danger.
Registering formal anonymous and named complaints concerning abuse/ neglect/ commercial exploitation/ victims of trafficking.
Support services to parents, liaison between media, public and police, information on missing children and found children.
Support service to the child victim.
Organize informative sessions on child abuse, neglect, and prevention strategies.
It is assisting child victims of abuse/ neglect through Child Welfare Committees.
Promote child rights
Raise awareness of child exploitation and prevention
Provide direct intervention in all cases of child exploitation and neglect
Document and disseminate information on child protection issues
Encourage civil society to be our partner in striving towards total abolition of child exploitation/abuse.
Make sure to read out the following topics on the website:
The Protection of Children from Sexual Offences
The Child Labour (Prohibition and Regulation) Act.
The Prohibition of Child Marriage Act
The Juvenile Justice (Care and Protection of Children) Act
The Bonded Labour System (Abolition) Act
The Delhi Shops and Establishments Act
Provision Under IPC, Local & Special Laws, Information Technology Act, and Constitution of India
Other Child-Related Legislation
Go ahead and visit Delhi Police Juvenile Justice Unit Website, and let us hope a website on same lines for every state in India.