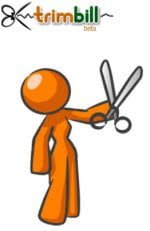 DTH and Internet connection have become a part of our daily lives; naturally we tend to choose the most economical plan, here is a service, named as TrimBill.
TrimBill actually keeps track of all the available DTH and Internet Plans, as soon as you reach the webpage of TrimBill, you can choose whatever you want i.e. either the 'Satellite TV' or the 'Internet' option.
Later, for Satellite TV, you will have to choose the channels which you want to subscribe for, in order to get the list of plans which suit you best.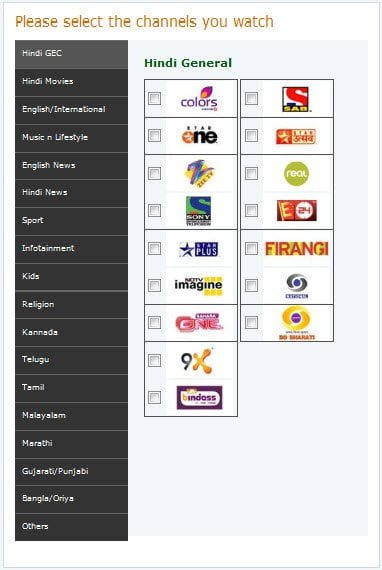 If you want details for Internet connection, you will have to specify your usage; based upon these specifications TrimBill will show you the rates for different brands and vendors.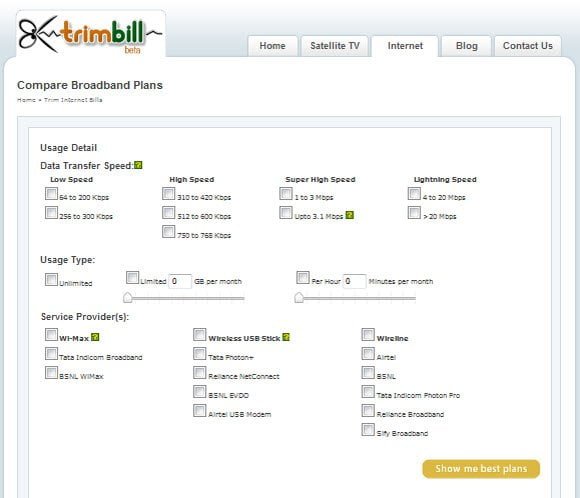 The result page has a list of all the available options, based upon the criteria entered by you, also every available option has two more choices, i.e. you can see more details about the plan or you can choose to buy the plan immediately.
TrimBill sounds to be a nice solution for choosing the best plan as per your needs, it also saves you from being overcharged by selecting the only features you want to access, and paying accordingly. Visit TrimBill
Aaj Ki Deals is another service on similar line, which is available for Mumbai, Delhi, Bangalore or Hyderabad and also helps you to find out the economical mobile connection plans.