We all love to have rice in our lunch/dinner, and sometimes it happens that we land up cooking more than our necessitate; next day we wonder what to do with the remaining cooked rice. That's how I started cooking my subsequent dish with rice & soya (soy) chunks/nuggets and is now cooked even for lunch/dinner at home. Today, I will share how you can make Tasty Soya Nugget Rice Pulao (Recipe)
Soy chunks look an excellent natural source of soy proteins which can be used as a healthy and economical meat substitute. Beans that are bland; fragrance-free; ready to mold with all kind of recipe.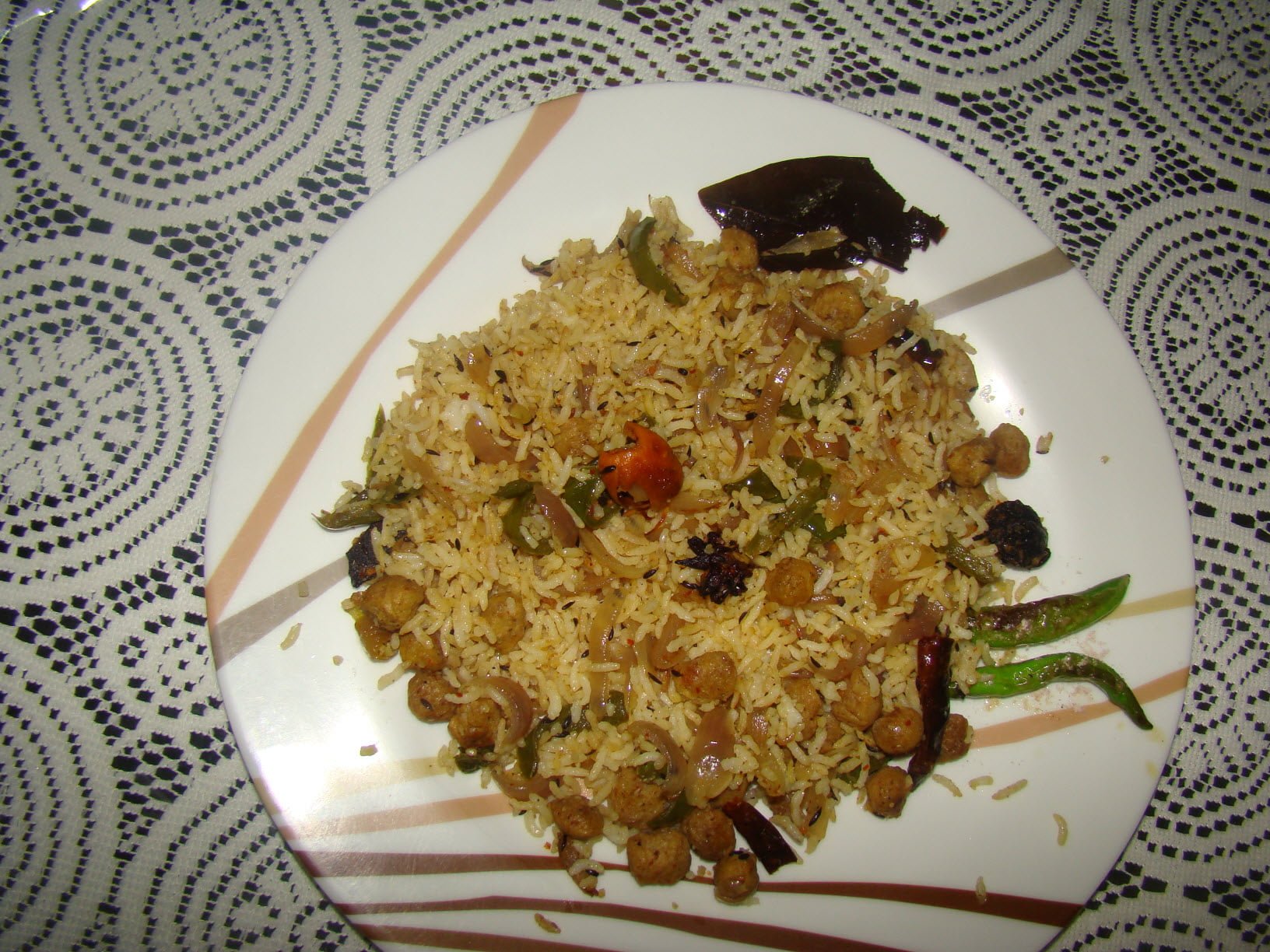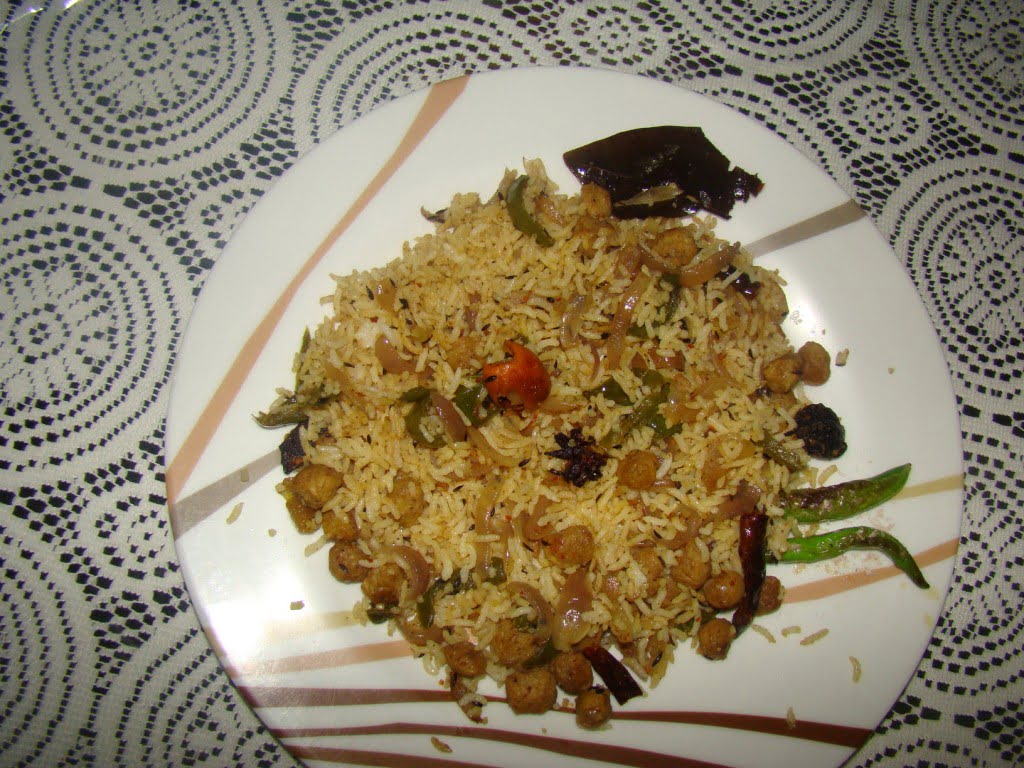 Health benefits Soy Nugget Rice Pulao
High Protein Soya Chunks
Low in calorie
Rich in protein
Good for all ages
Filled with vitamins, minerals, fiber, and protein; best non-fish sources of essential omega-3 fatty acids
In today's world, health is given the foremost priority. So I use "Saffola Arise." However, it depends on the individual's choice. Consider it one of the types of rice.
Let's sneak peek the benefits Saffola Arise:
Has lower glycemic index, this gives it a better nutritional goodness
One feels light post consumption
Gives sustained energy for a more extended period
When cooked, grains expand; so lesser quantity of the same is needed.
How to make Tasty Soy Nugget Rice Pulao(Recipe)
Preparation time: 10mins (20-30 mins more, if you are using Saffola arise rice)
Cooking: 15 mins
1] Ingredients to make Soy Nugget Rice Pulao
Rice                                             One medium bowl
Soya Chunks                              One small bowl
Onion                                          Two Medium (sliced)
Green capsicum                        Two Medium (sliced)
Green Chili                                  Two sliced
Salt                                               to taste
Cayenne Pepper                         to taste
Roasted Cumin Powder             1/4 teaspoon
Garam Masala                            ¼ teaspoon
Garam Masala (Raw)
Tej Pata / Bay Leaf                          One
Javitri /Mace                                    One
Phool Chakra /Star Anise              One
Jeera/Cummin Seeds                     to taste
Red Chilli                                          Small two
Black Cardamom/Badi Elachi       Two
2] Grounding of vegetables & Soy nuggets
Boil the chunks for 3 mins
Then ash them in the running water and keep aside for water to drain.
Heat teaspoon oil (refined / olive) in a skillet (preferably nonstick)
Put in all the raw garam masala & heat it for a few seconds (on high gas).
Add the sliced onions; sauté the same till it turns light brown(on medium gas)
Adjoin capsicums, all powdered masala & stir the same till all the ingredients are medium fried
Then add the soy nuggets. Mix well the vegetables & fry till it turns brown. Post-frying mix the herbs with cooked rice.
Note Cook rice as you do regularly. In case you're using Saffola Arise than that needs to be cooked slightly more than in comparison to other rice.
Serving :
It serves to three persons with Bundi raita/jeera raita /masal/dahi/ salad/ fried green chilly sprinkled with Kala namak.
Tip for cooking:
Use quality non-stick pan/griddle so your cooking will automatically contain less fat.
Garima contributes to this post.