In this modern world of today, the internet has become a major part of our daily lives. We can get solutions to most of our problems with the use of the internet. The use of the internet makes our life easy and free of hassle. Grocery shopping can be a big problem for many people. Shopping for groceries manually is time and energy-consuming.
Online grocery stores have put an end to these problems as anyone can get their daily needs from anywhere just by spending a couple of minutes on the internet. An online grocery shop is basically a website that displays almost every grocery items to sell. Buyers can open the websites and place their orders at any time. In India Flipkart and Amazon are two of the biggest online stores from where you can get your groceries effortlessly.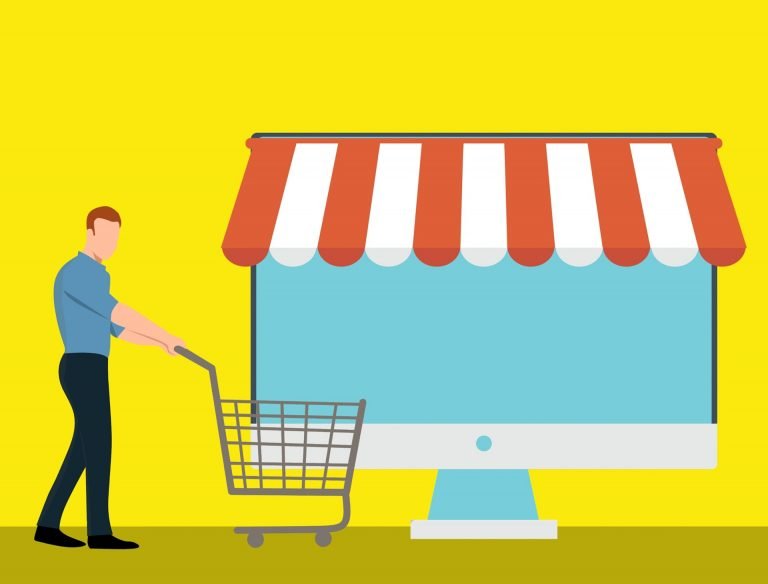 Types of grocery
Groceries are the daily essentials of our lives. People generally make a list of their daily needs and shop them monthly. Many companies display their products to sell on these websites. There is almost every type of groceries that you may find in these online stores.
Food Items: You can find bread and bakery items, different kinds of flours, noodles, pasta, frozen foods, cereals, snacks, rice, ghee, oil, olive oil, sauces, cheese, egg, lentils, sugar, salt, tea pouch, powder milk, liquid milk, butter, yogurt, honey, sweets, masalas, meat, seafood, dry fruit, nut, seeds, fruits, vegetables, etc.
Household Goods: soaps, hand soaps, shampoo, toilet- paper, toothpaste, shaving cream, razor, napkins, scrub pads, laundry detergents, dishwashing detergents, facial tissue, kitchen tissue, etc.
You can find every daily essential in Flipkart grocery and Amazon grocery. You can avoid the hassle of manual shopping and get the best quality products in your doorstep within a couple of days.
Flipkart Grocery and Amazon Grocery
Flipkart is one of the best online supermarkets in India. Flipkart offers great deals for grocery shopping. Flipkart grocery store has every essential item that you may look for. It comes with great offers and shopping deals. You can get the best products within a short time.
Amazon is a popular business website. It is considered as the biggest online store in India. Amazon grocery store has a large number of grocery products. You can download the Amazon App or you can visit their website and place your order easily. Amazon ensures to provide the best quality products to the customers on their doorstep. You can get your daily essentials at a good price from Amazon.
There are many categories of products in these online supermarkets. You can search for the products in the search engine and get the products at great offers. By shopping online you don't have to carry the products from here and there in the market. You can shop the groceries just by clicking on the screen of your phone. You can take rest at your home and still manage to get the best quality groceries at your doorstep. It is a great method of shopping for busy people as it saves time and energy.
The products are displayed on the websites with star ratings and the whole number of purchases. You can check the reviews of the products before buying them. This way you can get the best offering products without wasting your valuable money. Please Check grocery reviews at revExpo.com. to choose the best quality grocery items.
Ordering Procedure
Within a few minutes, you can place your order for your monthly groceries while it takes up to two hours to shop from the supermarket. You can follow these simple instructions below to order your products easily.
Select the product you want to purchase.
Click on the Add to list option to buy your product.
Give the details of your address.
Select the payment method and pay for the product.
Wait until the product reaches you. You will get a message on the delivery day.  Make sure someone is at the address that you have mentioned to receive the product.
You can exchange the product if it is damaged. You must contact the website and notify your problem.
The simple procedure of placing orders makes your shopping experience more delightful.
Conclusion
If you want to get the greatest online grocery shopping experience, Amazon and Flipkart are two pretty good options. Amazon and Flipkart offer you a large number of the best quality products. You can get the products at a cheaper price as they come with great deals and offers. You don't need to worry about the quality of the products when it comes to Amazon and Flipkart. They ensure that the customers get the good products within the shortest possible time. Global Shipping is also available so you can order your groceries from anywhere in the world.