China and India is going to be a good duo in the coming years in terms of trading. China has started playing its role in social welfare like higher wages, enabling higher purchasing power and cost competitiveness. As per the U.N. Comtrade, India will account to 28 per cent from 6 per cent of its current export to China.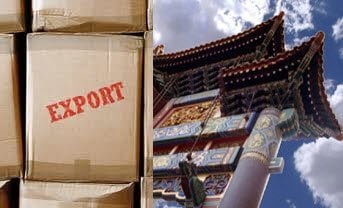 The three main sectors will frame the backbone of the Indian export to China.
Jute and Coir
Pharmaceutical
Auto Components & Machinery
Lets See How :
Jute and Coir : India is the main producers of jute and coir.Mainly the coastal region of Kerala State, produces 60% of the total world supply of white coir fibre. So India is having monoply in these two areas. Last year coir got a good response from China. so India wins the race here.
Pharmaceutical : Big companies like Ranbaxy is founding it difficult in exporting pharmaceutical and medical equipments to China.And its very difficult to get pharmaceutical company registered in China.India can also lead here by getting registering with Chinese authorities. India can also opt for a joint venture with a local company in China.
Auto Components & Machinery – Indian auto market is fast growing. The car models especially undergoes frequent changes with new models coming in. Indian market can easily adapt to the changes as per the demand and supply. China has a weak point here. China can produce in  bulk but cannot adjust quickly with the changes.As per the survey in the coming ten years India will be exporting auto machineries almost Rs 22,500 crore to China.So India can smartly  play here. But we should try to export finished and sophisticated goods.
In case you are an Indian Exporter and interested for China, Please visit this page. to know how to do business in China.