The Indian School of Business (ISB) is an international business school in Hyderabad, India. ISB is one of the best Business Schools in India.
The school offers postgraduate programs in Management (Master of Business Administration – MBA), post-doctoral programs, as well as executive education programs for business executives. Idea of ISB was conceived in 1995 by a
group of Fortune 500 entrepreneurs in collaboration with Andhra Pradesh's state government. Rajat Gupta, former Managing Director of McKinsey & Company Worldwide and Nara Chandrababu Naidu, Chief Minister of Andhra Pradesh played a pivotal role in establishing the institution. [Read more…]
This is the 3rd consecutive year when ISB has made in Top 20 (Ranked 12th) of 100 Global B-Schools ranking released by the Financial Times, London. Rankings are allotted considering several criteria.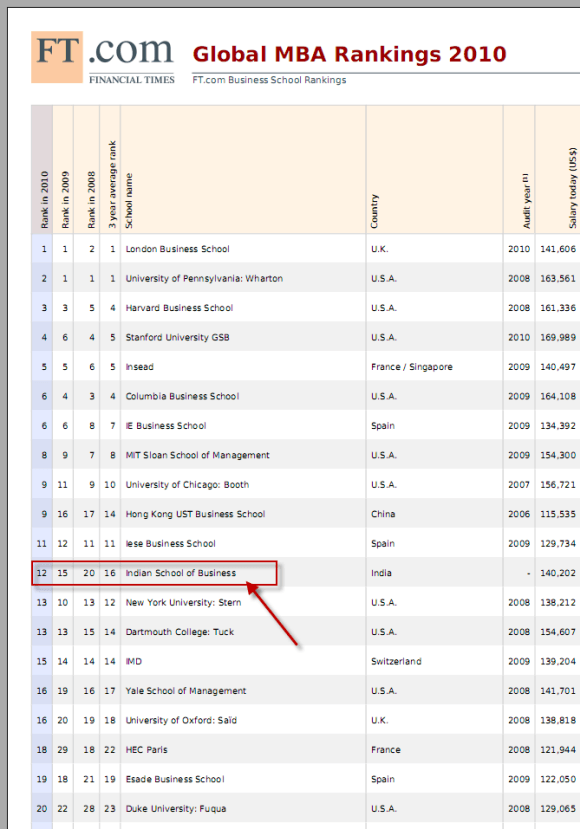 You can view the full list here and download the PDF file as well.
There is another good news for B-school aspirants, ISB is geared up to set up its second campus in Mohali, Punjab, the first academic session at the ISB Mohali campus is expected to start in 2012.