Isn't it a great idea, if you know about a joint (rather a mobile joint) which serves some awesome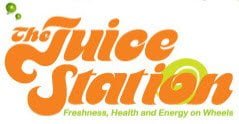 Natural, and Nutritious stuff like juices, shakes, and smoothies to keep you cool while you the heat and sun in this summer are at their peak?
This might sound like a dream to you, but this is a reality for the residents of Kolkata, The Juice Station, is a mobile juice joint, which serves Juices, Shakes, and Smoothies on a mobile van.
This venture has been started by Arunduti Dutta, 28 years old, and the motivation behind this venture is Arundhuti's addiction for juices. [Read More]

Hunting for a juice and even shakes isn't a big deal in India, you can find a juice stall on almost every crossroad, and a joint serving shakes can be found on a comparatively posh location, but the issue which is involved here is that you just cannot trust the raw material, quality of ice etc., but while in front of The Juice Station, stay assured, because the items served here contains –
No Preservatives
No additives
No artificial coloring or flavoring
No Genetically Modified fruits.
The Juice Station is already bagging laurels, like The Juice Station has been nominated among the top 75 startups in India to bet on.
If you are in Kolkata, you can catch The Juice Station at RDB Boulevard in Sector 5 in Salt Lake, Kolkata, from 10am – 8pm from Monday-Saturday, a better option to stay updated on The Juice Station locations; you can either follow them on Twitter or join the Facebook fan page.
Visit The Juice Station Website