Kerala is one of the most beautiful city which I have ever seen. Its  Beauty, Ayurvedic treatment, different forms of performing art, its Historical and cultural monuments, its backwater and its wildlife make it quite different from other states of India. I had the opportunity to experience the beauty of backwater and wondrous experience of Houseboat in Kerala. So today, I want to discuss my experience with you all and some of the fact that you should know before going to the houseboat. Check out Best Houseboat Preparations Tips!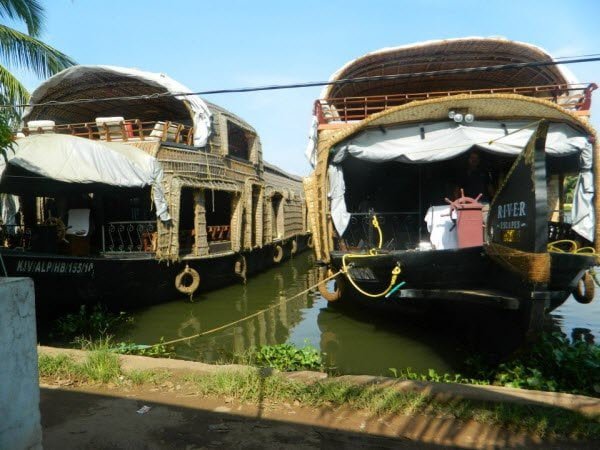 Alleppey and its backwater are one of the most popular tourist spots in Kerala. Even though its around 140 years old,  It is an ideal place to picnic with the family. House Boat has all the luxury services and comforts of a good hotel including furnished bedrooms, modern toilets, cozy living rooms, a kitchen and even a balcony for relaxing and enjoying the backwater.
There is a team of three people always on board along with your family. The first one is the captain who takes the boat around the backwater and shows different things and natural beauty. The second person is the cook who will get your food on time and the third person helps both captain and cook for many things.
Best Houseboat Preparations Tips (Kerela, Alleppey)
Once you leave the shore, the houseboat roams around the backwater and there are no shops or land to get down. So it is vital to carry everything you will need, so you do not have to curse yourself later. So here are the facts that you should understand before the trip.
Check-in time
Household items you should carry
Carry some food items
Indoor Games
Warm Clothes
1] Check-in Time: Try to check in before 12 at noon in the Houseboat boat because after sunset the houseboat is stationed and parked.  The reason behind is the fisherman who starts laying the fishing net which is only collected back in the morning.
So if, you want to spend more time in the backwater and experience  the real beauty of backwater, check in the houseboat as soon as possible.
2] Household items you should carry: You may need some household items such as medical kits, good night machine or coil, detergent powder, sunglasses, sunscreen, sun hat etc.
One of the most notable thing that you should take is a torch. The torch will be required as the houseboat will be a park in the dark place, and there will be no power facility outside the houseboat. Even though you have a generator facility, it will not be that bright.
3] Carry some food items: Plan your meal before starting the houseboat. Once the houseboat will start you will unable to purchase any fruits or groceries. So it's better to take along some of the food items that you may want to ask the cook to prepare for you.
Remember these are apart from whatever is already ordered with the kitchen.
4] Indoor Games: Try to get some indoor games like Ludo, chess, Chinese checkers, cards, books, etc.  You can enjoy these indoor activities during the evening hours. I am sure it will be  fun. However, Carom will be provided in the houseboat itself.
5] Clothes: Warm clothing for the evening. It can become quite cool on the lake any time of year. Days are quite bright and don't need woolen clothes in day but at night you certainly need some woolen clothes. Try to bring waterproof bags or can take ziplock container as they can be used for wet clothes.
That concludes our list of Best Houseboat Preparations Tips. If you had a visit and experienced something new, let us know in the comments.
What does Houseboat provide you in general?
Pots & Pans
Dishes, glassware
Flatware, cooking utensils
Dish soap, sponges and dish towels
Sheets, pillows, blankets
Bath towels
Generator Facility
The houseboat when roaming around the backwater uses a generator to keep the lights and fans in running state.  So if you wish to take a nap during day time with AC turned on, it won't be possible.
However, when the boat is parked, it is connected to a Power Supply all night making sure that you can use AC, Fans, Music System, TV, etc. In our experience, we saw some voltage fluctuation in a house boat during the night hours but it was pretty less.
We have enjoyed a lot, so enjoy your trip and share your experience with us!! Have a great journey.