With the soaring price of gold, people are now more interested in maximizing the use of one piece of jewellery. More Cleary people are now opting for that jewellery that is multipurpose. Rings that can also be used as pendants or say bracelets or necklace that can be also used as bracelets with few adjustments are more in fashion. Pendants that can be also used as broche and also ring are always preferable. Every woman will prefer that jewellery look of which can be changed with few alterations.
Even few designers and brands have come with the multi-wear jewellery collections. Kolkata based designer, Eina Ahluwalia, rose window collection as a presentation of multi wear jewellery. The collection includes pendant cum broaches, earrings, cuffs. The concept is making the most use of one piece where rings can be changed to pendants or lockets. The collection comes in silver, 22 K gold plating and intense oxidized. The collection starts from Rs 4000 which will definitely fit ones pocket.
Another in the crew is Mumbai based designer Meera Mahadevia. She herself is fond of multi wear jewellery concept and believes that it gives a chance to look different. Her collection has a huge variety. She offers long chains to her customers which can also be used as belts using some clasps. She offers arm bands or bajubandhs that can also be worn as anklets. Can you imagine of having necklaces that can be changed to mangtika? That's what Meera Mahadevia is giving you ample choices to look different.
The famous diamond brand, Tanishq is also in the list. Tanishq Dvaita "is multi-utilitarian and multi-functional."  Sawansukha Jewellers also comes next with it varieties ranging from Rs 5000 to Rs 50000. Although the idea seems easy but it's a tough job for the jewellery designer's to come with the new techniques and ideas to stand different from the troop. But the idea is really new and i would definitely go for it.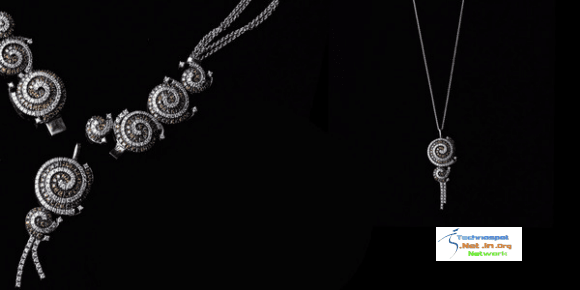 Courtesy –The Telegraph