Singapore-based Raffles Education Corporation (REC) is all set to start 5 new colleges in India, with an investment of US $24 million. These institutions will offer design skills programs in multiple sectors.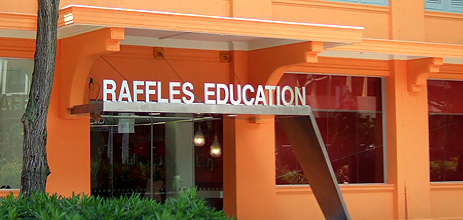 REC will start these colleges as a part of its expansion; and will set up five design colleges across the country in Chandigarh, Chennai, Ahmedabad, Kolkata and Hyderabad this year.
REC has already opened three design colleges in Bangalore, Delhi and Mumbai in 2009, in a joint venture with the New Delhi-based technology driven education firm Educomp Solutions Ltd.
As per the resources, REC is planning to operate about 20 colleges in India keeping in view the growing demand for design skills in fashion, interiors, graphics, multimedia, animation and jewelry.
REC offers one-year and two-year diploma courses and three-year degree program. Fee for degree course is Rs.1.5 million (Rs.15 lakh).
Asian countries have been mainly into manufacturing, but REC claims, the trend is changing, and designing is becoming central to economic growth, hence the design colleges have a bright future.
These colleges seem to have a great future, also REC's world class design institutes in India will definitely help the individuals to take designing as a profession, and being in India it will be cheaper too.