North eastern states are one of the important part of India.Mobile phones were introduced in the northeast in 2004. Post-paid mobile phones there have always had roaming facilities but due to many security reasons, till now there is no roaming facility available for the pre-paid mobile users in the north-east states.
Now the Central government has decided  to allowed the pre-paid mobile phone users of northeast region of India to use roaming facilities and the ban of the facilities will continue in Jammu and Kashmir.
The  decision would be applicable for BSNL and all private telephone operators and said it came in the wake of the improved security situation in the northeast region. Like other parts of India, pre-paid mobile phone customers in northeast India, who have faced severe hassles without roaming facilities, can now enjoy them.
Official Documents :
Here is the snapshot of the official document which was sent by Ministry of Communications and IT Department of Telecommunications. The only state left is Jammu and Kashmir where mobile users still cannot have roaming facility.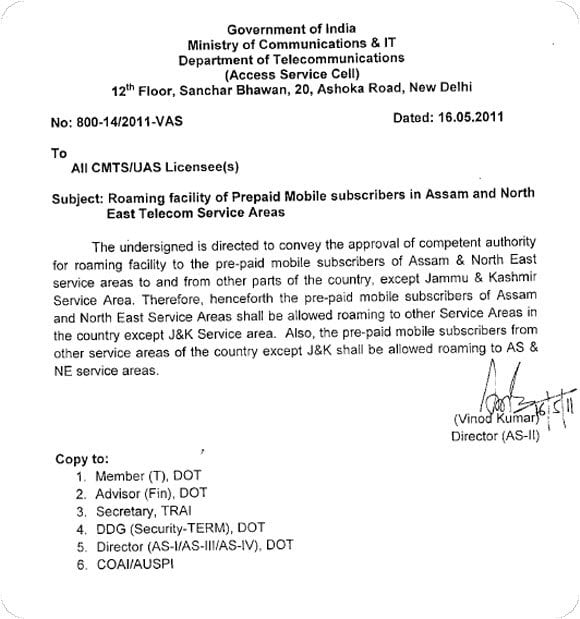 This decision was taken after a proposal was made by BSNL and Other telephone service providers to the government as the law and order of the state is better now than before. I think this is a great achievement for the people of North east state. What do you think?