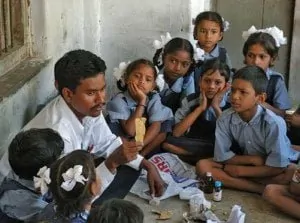 After Right of Education was announced on April 1st 2010 there are few hurdles before the Education Board, the prominent of which is lack of teachers in both rural and urban areas, specially in Government School. Trying to answer this, the center is planning to come up with a scheme, proposed by Kapil Sibal, and it will cover teachers across rural and urban India.
Proposed Scheme :
Setup a corporation that will build and provide houses.
An insurance scheme that will be decided after discussion with Life Insurance Corporation of India.
This definitely looks like government is thinking in right direction towards making education availble to every child and we all hope that this becomes true. Moreover teaching profession can become attractive at least on level of rural India.