Tihar Jail is the most famous Jail in Asia. It is not only because you have heard them in Hindi Movies but because it is the largest prison complex in the world. There are 10 Prisons inside and with a total capacity of 12000 prisoners, according to the official website. Then there is something else which is making it famous: Tihar Jail Products!
Products made at Tihar Jail: Available at TJ's Store
Right from Bakery, Handloom, Shirts, Paintings to Mustard Oil, Furniture & Paper Products they have all and the best part, all the products are sold under their Brand: TJ's and at their stores at various places in New Delhi or if you want to order in bulk you can directly call them.
Now, if the quality worries you, they have posted a couple of videos of Tihar Jail Factory where you can see how the products are made and how it is improving the lives of many people. The Jail Factory is located in Central Jail No.2, Tihar, New Delhi. It was set up in the year 1961 to engage prison inmates in productive work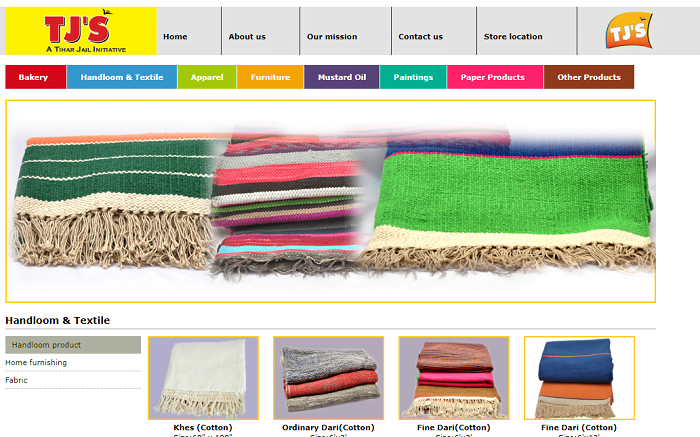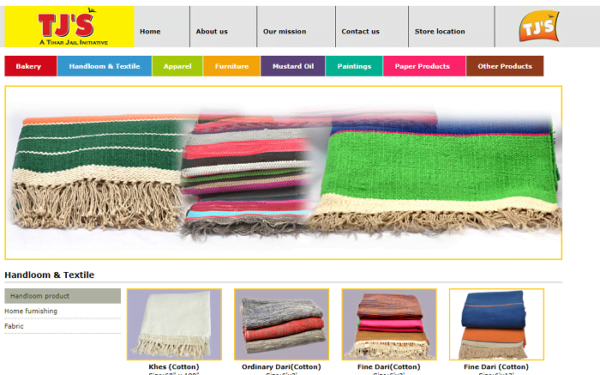 These are the following ISO standard maintained by the factory as of now:
ISO 9001:2008 (Quality Management System)
ISO 14001:2004 (Environmental Management System)
ISO 18001:2007 (Occupational Health And Safety Management System)
ISO 22000:2005 (Food Safety Management System)
TJ's products are available to the public through exclusive shops. They have a long list of clients, which primarily include Government colleges, departments, Home Guard & Civil Defence, and more.
When I first saw it, I was pretty surprised that we have a line of products the come out from here. Next time I visit Delhi, TJ Store is going to be in my top list, and I will buy the bakery stuff if not anything else. How about you? Would you like to buy something made by TJ?