TONOR Microphone is very strong and durable that gives the guarantee of extended-lasting use. The TC-777 is an entry-level, general-purpose, shock mount. It has a flexible gooseneck that makes it very easy to adjust. USB Professional Computer Microphone TC_777 comes with a driver-free and plug-and-play design; installing a USB microphone is a breeze.
It's easy to plug and play features that make it stand out along other microphones as it proves the TONOR USB Microphone to be very easy to use and handle with care even.TC-777 USB microphone can be used with PS4; it can plug and play on PS4. But this is not compatible with Xbox and Switch. And TONOR TC-777 sub microphone is suitable for gaming, vocal recording, voice-over, streaming, voice recognition, youTube video, Skype, google meet. Meanwhile, TONOR provides 30 days of hassle-free return so that you can buy with confidence.
We can set TC-777 to obtain the best pickup effect; it is recommended to use the mic at 70% volume within a distance of 15-30 cm. We feel right sounding level and with the lowest background noise, compatible about 180′(degrees).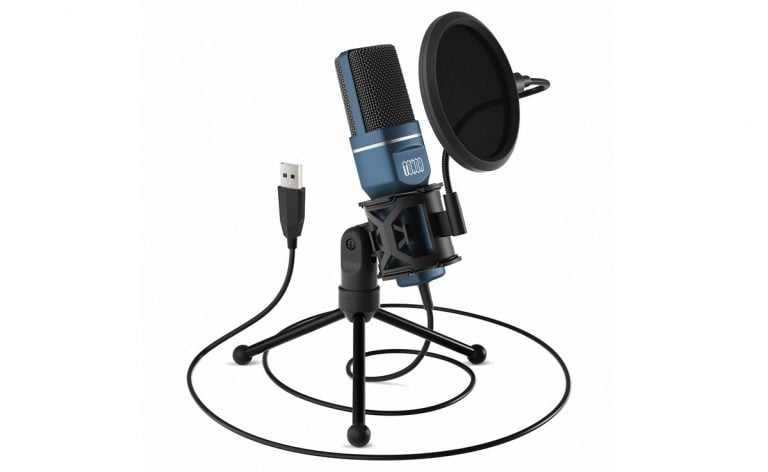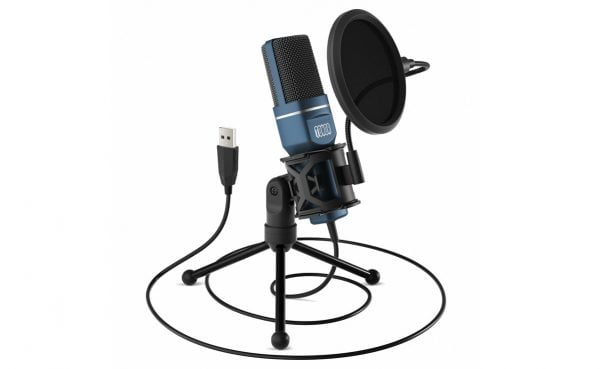 DETAILS TONOR TC-777 Microphone
Easy to install: Adjust the position of the pop filter, then it can be plug and play
Plug & Play: With a USB 2.0 data port, the TC-777 is plug and play; no additional driver software, sound card, or phantom power is required. Ideal for gaming, streaming, Chatting, podcasting, recording, Skype, Voice-over, etc.
Cardioid Pickup Pattern: This mic has a cardioid pickup pattern that captures the clear, smooth, and crisp sound in front of the microphone and suppresses unwanted background noise.
Brand: TONOR
USB Gaming Microphone, TONOR Computer Condenser PC Mic with Tripod Stand & Pop Filter for Streaming, Podcasting, Vocal Recording, compatible with iMac PC Laptop Desktop Windows Computer, TC-777.
PROS:
Excellent quality – Because plug and play filters included, quality is well worth the price.
Quality recording without excessive hiss/background noise – Performs consistently, more efficient at moving, and can capture Easy to obtain a flat frequency response and extended frequency ranges.
Worthwhile – The TONOR satisfies the technical need and the wallet need.
Accessible to setup USB condenser mic – The TONOR mic isolates the background noises well, being that it's a directional condenser microphone. Noise can be heard clearly on the other end. So, there is less distraction.
Built-in quality chipset
CONS:
Heavy microphone diaphragm – Wire coil limits the assembly's movement, which in turn restricts the frequency and transient response of the microphone.
Not suitable as condenser microphones for recording instruments with higher frequencies and harmonics, such as violin.
Final Thoughts:
The quality of the audio is good. Even while considering other microphones, that sounds better, but while considering cost, it's $40, which is an excellent choice because this is good for anyone. It is perfect for people who spend a lot of their day talking with other people in online meetings. It's a good deal.