Hoho is the name of the newly launched bus service in Delhi. Hoho is the acronym for Hop-on-hop-off bus service which was launched by Chief Minister, Delhi, Sheila Dikshit, yesterday. This service has been launched in order to take visitors across the city. The starting point of the Hoho bus service will be the Baba Kharag Singh Marg in Connaught Place, and it will travel across 19 popular destinations in Delhi, which includes monuments, museums, popular markets etc.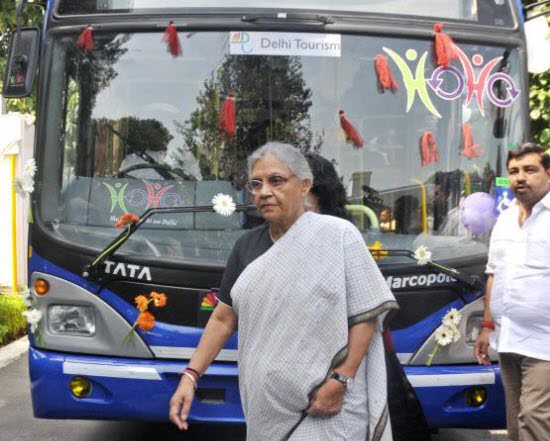 The concept of Hoho is based upon a loop route, 14 Buses, spacious, air-conditioned with on-board entertainment facilities have been launched. These buses will be operative during 8AM to 8PM. Traveller can get down at any stop, enjoy their stay, and board to the next bus again, as stated earlier too; loop route is the key factor in this concept. Also entry tickets to major monuments will be available in the bus itself. And all this for just Rs. 300 only, i.e buy a ticket for Rs. 300, and take your own time to stay at any point as long as you want, as far as you are with in the fixed timing zone, i.e. 8AM to 8PM.
Online booking facility is available for this bus travel, and bookings can be done at www.hohodelhi.com
Trained by Tourism Department of Delhi, guides will be deployed on tourist destinations to make your visit more informative and enjoying.
Bringing up such concepts is a good idea, as far as things fall well in place, such initiatives can help the tourists to plan an economical visit, also it saves them from being overcharged or cheated.
What is your opinion, do you think such ideas work, would you like to give it a try during your next visit to Delhi, share with us via comments.
Source – The Hindu