I have hardle seen any ATM which doesnt have an AC running around it and thats one of the strong reasons an ATM is difficult to setup in Rural India because ultimately the cost will be higher but thanks to L.Kannan, CTO and founder of Chennai based Vortex Engg Pvt. Ltd has developed cost-effective, low power and even solar-powered ATM which can be deployed in rural India. As a matter of fact this comapny has bagged an order of 550  ( includes 300 solar-powered ) ATM from SBI which will be deployed across the country.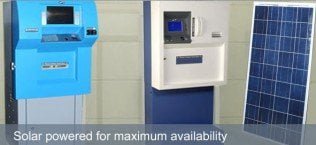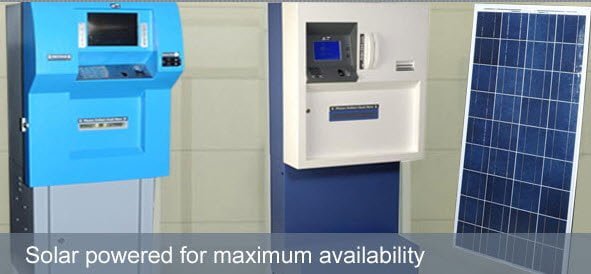 How this ATM works ?
Vortex ATM differs from traditional ATM's in term of how the note is picked up. In traditional ATM's they are picked up using complex pathways on belts while in Vortex ATM there is no belt used. Instead the cassette inside is placed vertically and note is disposed off vertically. Moreover this ATM can be optimized to specific needs and thus has 3 variants till now of which one of them supports biometrics.
We hope this technology even goes one step ahead and more people in rural India get advantage of banks.
Related : Who invented The ATM Machine ?