Did you know India too has a Wax museum? India's own Madame Tussauds like wax museum, Siddhagiri Museum is located on Pune-Banglore highway, near Kolhapur (Shri Kshetra Siddhagiri Math, Kaneri, Tal. Karveer, Dist. Kolhapur).
The museum is famous for its wax statues, and unlike the Madame Tussauds, the wax statues here showcase the Village life, also the name Gramjivan is the Hindi/Marathi name for Village Life.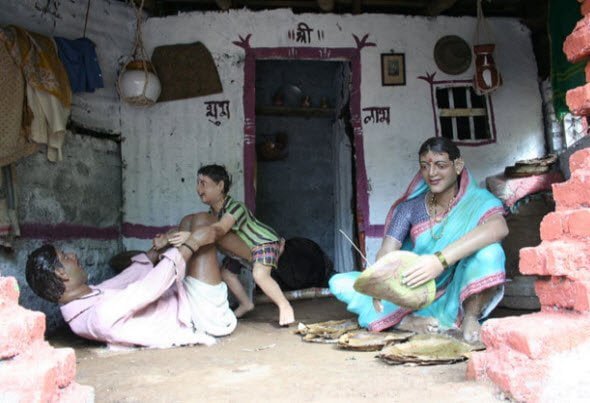 Official website of the Siddhagiri Museum says –
"Shri Kshetra Siddhagiri Math has a history of more than 1000 years, and is a holy place of worship of Lord Mahadeva. The surrounding around the museum is very calm and quiet, a hilly place with a good collection of Flora and Fauna.
The project is a dream village of Mahatma Gandhi, visually and symbolically created through the vision and efforts of present 27th Mathadhipati H.H.  Adrushya Kadsiddheshwar Swamiji.
The main objective of the Project is to refresh the history of self sufficient village life before the invasion of Mughals in Maharashtra. There were 12 BALUTEDARS (12 main profession based casts i.e. Professions performed by generation by family members) and 18 ALUTEDARS, who provided equipments to all villagers useful in their day-to-day necessities of domestic as well as Agricultural life.

These Balutedars, Alutedars and others had a special characteristic with which they served society. The description of all 18 Alutedars, 12 balutedars and other people and their duties are vividly depicted in the museum."
Here are some of the Photos of the wax work from the museum –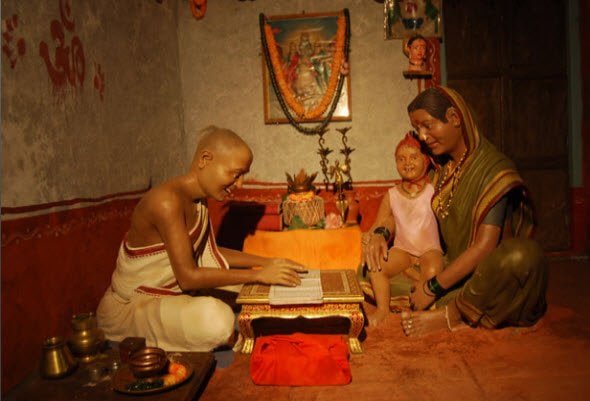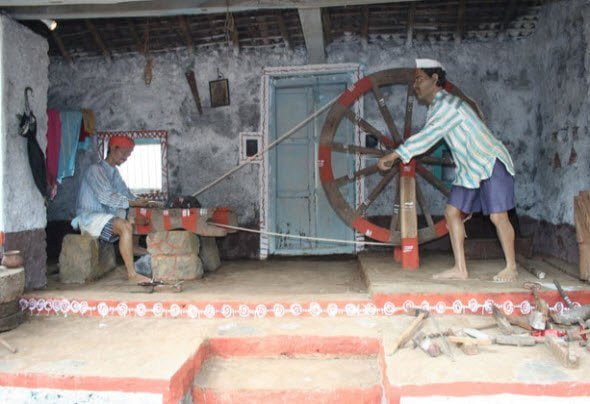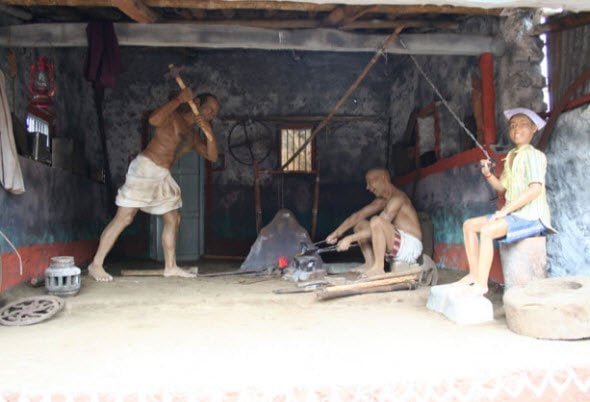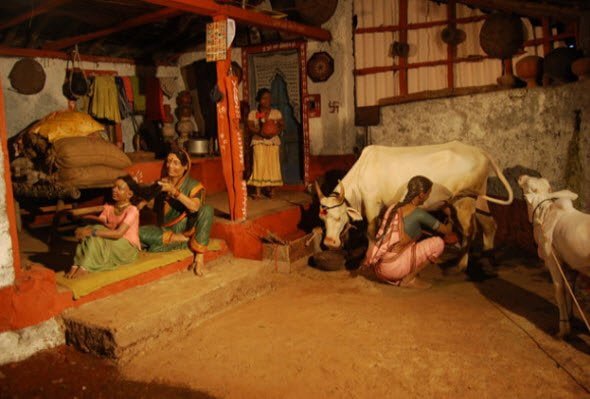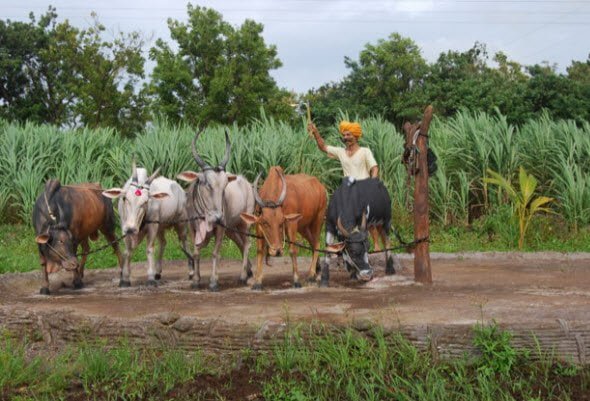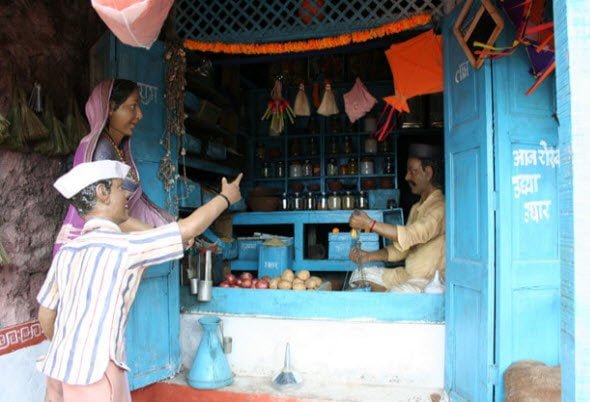 Impressed? So, if you are in Pune/Mumbai plan to visit this place on a weekend, and if you stay far from Kolhapur, do visit it during your next visit to Pune/Mumbai visit, Pune to Siddhagiri Museum is around 5 hours, and Mumbai to Siddhagiri Museum would be somewhere around 8-9 hours.
Also, if you want you can Take a Virtual Tour to Madame Tussauds Wax Museums.