Have you ever left your train ticket at home and realized only when the train started and TTC or the ticket checker asked for it? It so happened with me once when went to see off my Aunt at the railway station and came back with her ticket.  I took it to verify with the chart that is put at the starting if the platform. In this post, I will share what you should do in this kind of situation.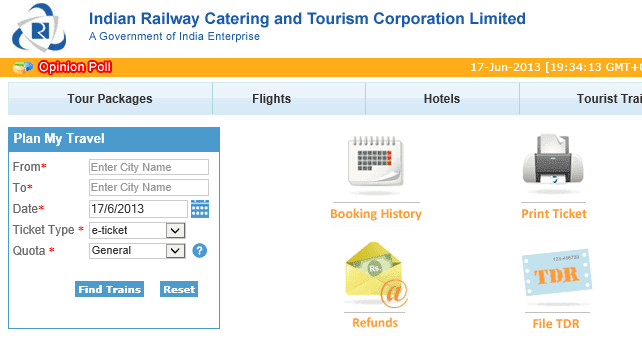 What you should do if you forgot Train or Railway ticket at home
The TT in the train was gentle enough and said to my aunt that ask your relative i.e that's me, to deposit the ticket with the CTI or the chief ticket inspector of the station from where you started. The TT on the train will then be informed about it at the next major station. The station was specified by him.
My aunt had her photo ID card along with her which made the TT believe that her case was genuine.
I rushed back to the station and met the CTI officer. He took the action immediately. I had to fill in the details of the passenger with the following details: Name, age, sex, PNR no and train no.
He then created a diary entry with a number. He asked me to pass on that to my aunt so she can update to the TT of the train. Next, he called up the CTI of the Kharagpur station and passes the information to him. He also said that let the passenger go without any problem.
This type of case is called as LEFT BEHIND which the CTI mentioned during the call. As soon as the train arrived at the told station, the TT on the train got the information from the CTI of that station. He then issued a duplicate ticket to my aunt.