We always desire to have some special gif on some special occasion. That might not be in our budget and wish if our friends and family could give it. But due to hesitation we fail to ask for. And we really hate even more when we receive the same gifts every year occupying the space of your cupboard or transferring it to others.
Wishberry.in gives you the chance of making your own wish list and communicate it to our near and dear ones. This is basically a western concept which I had seen in sites like Amazon where you can choose products, make a wish list and then open it to public. Thus anybody can buy it for you.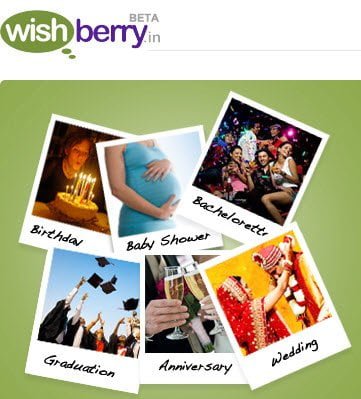 But with WishBerry the Wish List creation is different. Lets look at the features :
Features :
Create Wish List for yourself or for someone else.
If you are creating for someone else you can always add an email id and their name. This way if the gift is brought for them, they get an email.
There is a surprise feature which lets you block any notification sent to the users.
Add address, personal message to Wish List where it needs to be delivered.
Now the best part, Lets say you have a gift item which costs 10000 and you want your friends to buy for you. But if one friend cannot afford to give the complete amount, he can contribute lets say 1000 INR against and rest can be paid by you or any of your other friends.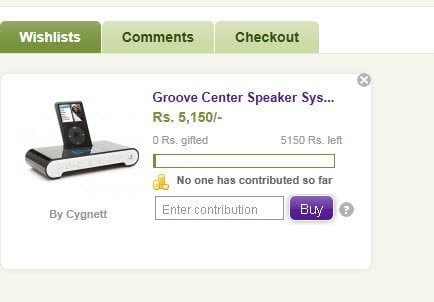 Now What your friends and family members need to do? The payment gateway is open in many ways. Your friends and family members can pay using their credit cards debit cards, net banking, and other options such as cash cards and mobile payments.
You can make more than one wish also. And dont worry. If your gift fails to receive the exact amount, the partial amount is either credited to your bank account or provide you with a gift voucher of the relevant brand wherever possible. wishberry.in is more friendly here. You can yourself contribute the rest amount and buy the product for your self.
Your wish @ wishberry.in is safe. Need not worry. Your wish stays @ wishberry.in as long as you want.Depending on the product and service it takes 24 hours for certain item to reach.Estimated delivery time is always available for each product.The couriers are also insured against any risk. That might make the actual price of the product bit high. Safety is what we all want after all. For more details please check here