Rohtang Tunnel is expected to be the World's Longest Tunnel; the foundation to this tunnel will be laid soon, i.e. on June 28th, and the tunnel is expected to be ready by 2015.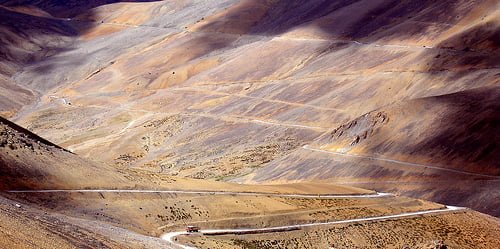 Facts about the Rohtang Tunnel –
Will be the world's longest tunnel at over 13,000 ft.
Will provide round-the-year road access to Ladakh region, which as of now remains cut off almost for 6 months because of the snow.
Length of the Tunnel is expected to be 8.8 Kms.
Construction of the Tunnel is to be done by Indian Army's road building wing.
It would allow Army supplies throughout the year to Ladakh Region.
Two-way traffic will be easily possible as tunnel will be 11.25 m wide at road level.
Travel time by 4 Hours, and distance by 48 KMs is to be reduced by this Tunnel.
Tunnel is expected to open up new Trade and Tourism opportunities, which will help in the growth of masses in the region.
Expected investment in this tunnel is Rs.1,495 crores.
This tunnel was a dream project of Late Rajeev Gandhi, and looks like Mrs. Sonia Gandhi is all set to give a shape to his dream project, as she will fly to Rohtang Pass in the Pir Panjal range of mountains, 51 km from the hill town of Manali, to lay the foundation stone.