Though we get a heavyweight telephone directory every year but using them is not easy. Especially if you are more towards online data and do not want anything on paper. Indian Telephone services do have a list of online directories of phone numbers which you can use it easily. Here is a list of Online Telephone directories in India for your bookmark.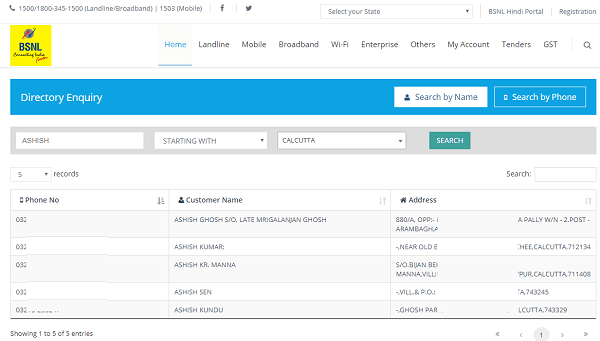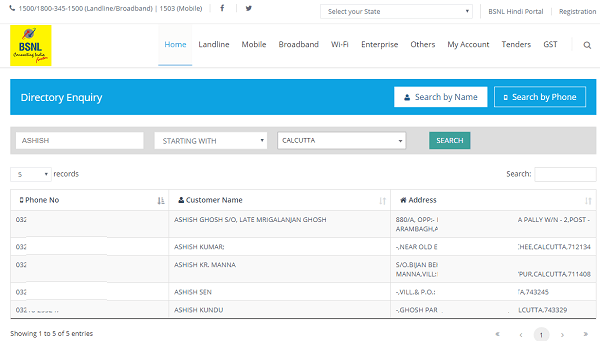 List of Online Telephone directories in India
They all contain a detailed index of residential and business alphabetic phone books, including white pages in India. Just select the state for which you are looking in India from the list.  Some of them also include reverse search, people search, name lookups, etc.
Calcutta Telephone
Chennai Telephones
Andhra Pradesh
Mahanagar Telephone (Delhi)
Uttar Pradesh (West)
Manipur
Assam
Nagaland
All you need to do is follow the BSNL link, and type partial name, search factor-like starting with, anywhere, and city. It will display the full name, phone number, and address that matches.
That said, you can also try modern applications like TrueCaller Premium. Here you can view profiles in private mode, and also request for 30 contact requests/month, gives you the chance to get a number with a contact request (SMS & Notification). The other part has to accept the invite (depending on the privacy setting) before you can see the number. Search for a name and send a request.