If you have school going kids at your home, you definitely would have bought a couple of blank maps for them to be used in their geography class, and this needs to be done often, sometimes its blank map of India, sometimes other countries. Here is a quick way to get blank map of almost any country.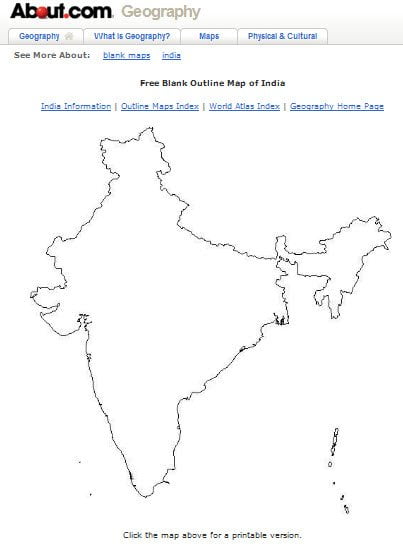 Here is an awesome resource to download and print map of almost any country across the globe. It has several maps arranged in alphabetical order, go to the alphabet and search the desired map, later click on it to see the map, and also you get the button to get the printable version of the map.
You can access this resource on About.com here. So, now no more hunting of maps on the stationary shops, go ahead use this resource and print any number of maps of any country.
Related –