Uttar Haryana Bijli Vitran Nigam (UHBVN) has started a new online facility for its consumer to pay electricity bill online. So now people of Haryana need not waste their time in standing the queue to pay. It started with the region of Panchkula district, and now the facility of online payment of electricity bills for the consumers of Ambala, Yamunanagar, Kurukshetra, Kaithal, Karnal, Panipat, Sonepat, Rothay, Jhajjar and Jind districts. This facility is available for the consumers, both domestic and non-domestic categories. In this post, I will show you how to Pay Electricity Bill Online in Haryana.
Related: How to make electricity payment online after Uttar Pradesh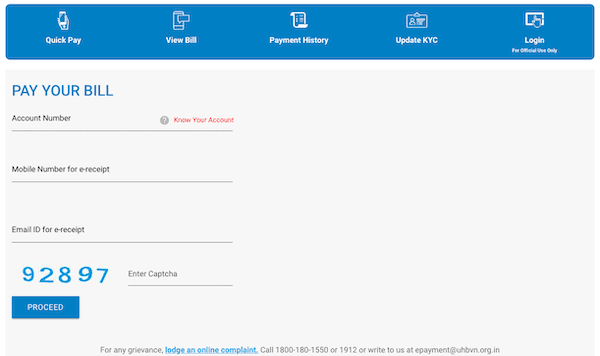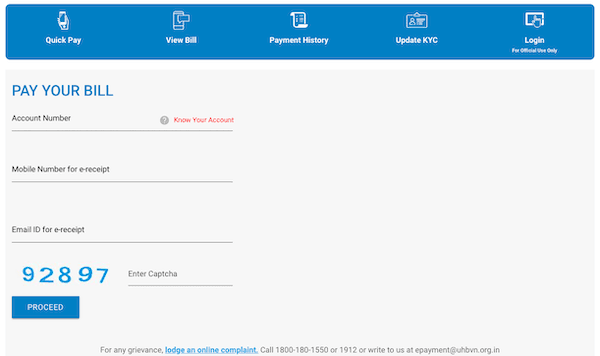 Pay Electricity Bill Online in Haryana: UHBVN
UHBVN now allows you to View, check earlier transactions, etc. online.
View Electricity Bill
Pay Electic Bill
View previous or recent transaction
Update KYC
Make sure to update the KYC before anything else.
How to view your electricity bill
Go to the payment page
Next Screen there is a textbox where you need to Enter A/c No. to View.
Bill, e.g. A21PS170504P(12 DIGIT A/C NO) 3 Digit Subdivision code+ first nine digits of A/c no. (Without Slashes Hyphen)
How to Pay Electricity Bill
The online payment facility would be available through credit cards, debit cards, and net banking.
For availing this facility, the consumer would be required to get himself registered on the official website of the UHBVN.
Go to the payment page; Select Quick Pay
Enter your account number, mobile number, and email
Advantages of e-payment of an electric bill:
It saves your money as well as your time.
You can pay your electric bill from anywhere throughout the world.
You need not carry cash.
The service will enhance the net banking.
So as you can see, paying online is an easy way now. If you dont want to use government website you can pay through wallets like Google Pay. However, do make sure to check if they accept it.